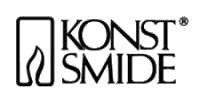 Expatria Human Resources, with offices in Stockholm and Paris, focuses on international recruitments since 33 years.
The Konstsmide Group is part of family owned Gunnar Johansson Group in Sweden, with a turnover of 70 M€ and 300 employees. The Konstsmide Group, founded in 1942, develops, produces and sells Outdoor Lighting and Christmas & Decoration Lighting products to retailers throughout Europe. Head office is located in Gnosjö, Sweden with entities in Germany, the Netherlands, Austria, Switzerland, France, UK, Hungary and Hong Kong. Konstsmide Finland, with an office in Vantaa in the Helsinki area and a turnover of 4 M€ and 5 employees, is responsible for the sales in Finland and in the Baltics. Konstsmide is now recruiting a
Country Manager Finland
About the position
 In charge of sales and marketing in Finland and the Baltic countries.
Set detailed sales targets, analyze and follow up on sales versus targets.
Lead the local team team which is a sales organization. Work with individual sales goals, follow up.
Plan and follow up on regular visits to DIY chains, electrical retailers, garden retailers, lighting retailers, online, etc.
Visit and stay in touch with important customers regularly.
Prepare and carry out marketing plan, follow up on outcome.
Together with the team, represent the company in trade fairs and events.
Regular travel, mainly in Finland.
Report to the Group President, based in Gnosjö, Sweden.
About you
Commercial or other relevant education.
Successful experience from relevant position selling consumer products, preferably to DIY chains / shops, furniture chains / shops, retail lighting chains / shops, electrical wholesalers  or other relevant retailers.
Successful experience from leading and developing a sales organization.
Experience from business negotiations, quotations, supporting key accounts.
Extrovert sales oriented personality with strong communication skills.
Positive, perseverant and goal-oriented, high energy level and enthusiasm.
Good IT knowledge in Excel, Word, Powerpoint, etc.
Fluent Finnish, good English. Working knowledge of Swedish would be a plus.
Living within commuting distance from Vantaa or prepared to move there.
This recruitment is handled by Expatria Human Resources. Please submit your application and CV here. Reference 211210CMFEXP.