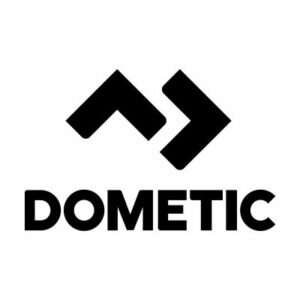 Expatria Human Resources,  with offices in Stockholm and Paris, focuses on recruitments for international groups, mainly in the Nordics and in French and German speaking countries.
Dometic (www.dometic.com) is a global market leader in branded solutions for Mobile Living in the application areas of Food & Beverage, Climate, Power & Control and Other applications. Dometic is organized in five Segments: Americas, EMEA, APAC, Marine and Global. Segment Global consists of sub-segments Igloo and sub-segment Other Global Verticals. The Global Verticals segment includes, Residential, Mobile Deliveries and Hospitality. The Hospitality segment sells products and solutions to the hotel industry and to the healthcare care segment (patient rooms in elderly institutions).
Dometic operates in 25 manufacturing and assembly sites in 11 countries with sales in some 100 countries. The company has doubled in size during the last five years. In 2022 the group had net sales of 29,764 million SEK and an operating profit of 2,789 million SEK. Dometic is listed on Nasdaq Stockholm since 2015. On behalf of our client we are now recruiting an
EMEA Sales Manager
Reporting to the Global Head of Business Development Hospitality based in France, your main responsibilities are:
Be responsible for and manage all commercial activities for the Hospitality segment in the EMEA region.
Lead, motivate and drive the EMEA Sales Team (~15 p) of which three direct reports.
Manage and monitor, per country/region, teams' sales quotas, order intakes, opportunities, projects pipeline, quotation performance, planning & forecasts.
Support and action customer acquisition, development, as well as increase potential business conversion rates.
Develop and execute sales plans that create and sustain long-term customer relationships and profitable revenue growth.
Review and develop sales channels in local countries in each segment.
Support significant account negotiations across the region together with local sales teams.
Work in collaboration with Manufacturing and Supply Chain to ensure timely supply of products and sets up discussion workshops to solve pending issues.
Effectively collaborates with region shared services: Customer Service, After Sales, IT, HR and other business partners when appropriate.
Manage the sales teams and make sure competence development and training needs are identified and addressed.
Drive a performance culture and culture change in line with organisation vision.
Ensure adherence to group compliance and business ethics.
Ensure accountability and teamwork.
Travel is to be expected throughout the region (mainly in Europe).
Profile
5-7 years' experience from a similar operational sales and marketing manager role.
Strong experience on engineered equipment supplier side with established business network relationships throughout the Hotels Channels (Distribution/Procurement/Design and construction/ Furniture Manufacturers/GPOs/ SESs/ OS&E/FF&E) and if possibly also Healthcare Channels (Elderly Homes).
Proven track record in managing Sales Teams, in monitoring sales activities, and performance throughout multi – geographical scope.
Proven Strategic Accounts Management track record. Channels set-up and management.
Experience working with premium brands and high valued USPs.
Experience on mid to long term cycle projects.
Acumen in selling Engineered and/or Refrigeration equipment.
English language on a full professional level, French is a plus.
Literate with full Microsoft pack and reporting tools.
Ideally living in the Paris region or be prepared to move there. (Other locations can also be considered such as Germany, Benelux or Southern Europe).
Contact
Our client offers an interesting and challenging position with a high level of autonomy and responsibility. If you want to participate in the development of a continuously growing group with the support from a dynamic and dedicated team, then this position is for you!
This recruitment is managed by Expatria Human Resources. Please submit your application and CV here. Reference 23702ESMEXP.
Published: 28 July 2023